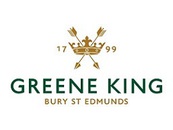 The Greene King Lancashire County League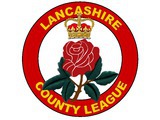 League Website News
So there we are - 2014 - done and dusted, another good season and trophies shared around.
Congratulations to Denton St Lawrence who beat off the late challenges and held on to their lead to win the 1st XI title and the new Greene King Lancashire County League trophy. Meanwhile the 2nd Division was won, in a canter at the end, by a very strong Prestwich side. In the third elevens it was a cup and league double for Glossop. The Walkden Cup for the 1st XIs was won in a dramatic final in the gloom at Denton West in a game that had swung backwards and forwards all day against Roe Green. The Hulme Trophy was picked up by Flowery Field against league winners Prestwich. Of course there are lots of junior trophies picked up too and some excellent performances by our league sides at all ages and we will bring you some end of year reports as soon as we can.
There are lots of things to do this winter; our clubs need to consider the League Structure - see the story below - and our clubs need to sign up some umpires too - lets ensure we are fully staffed in 2015!!
We will keep you up to date with League Events through this website and our Twitter Account @LancsCountyLge, please follow us and keep revisiting the Web Site. If you need to get in touch, make suggestions or have a moan please engage with your league reps or use the "Contacts" button above and let us know your thoughts or questions. We will try to answer as soon as possible or refer your question to the appropriate league official.
Thank you for efforts in 2014 - this is a strong and competitive league. We have a great administration team, clubs wanting to progress and very good players. We hope you all support your club events over the winter and help your committees get all their job lists completed ready to make the whole thing better for the start of the 2015 season.
Never miss an update
Follow the league to get the latest news and results straight to your email